Apply Online
Step 1: Review the homes available – Search Rentals
Step 2: Select the home you are interested in and apply
Step 3: Complete online application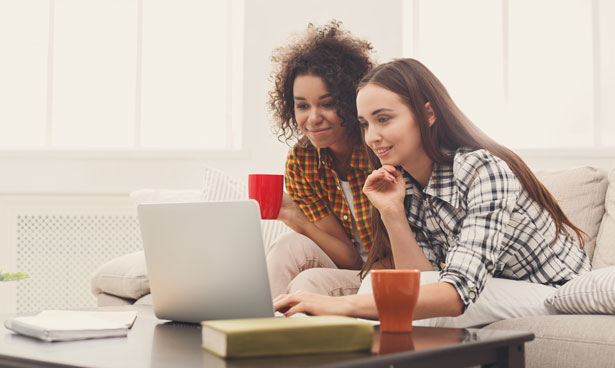 Application Requirements
Application
Each adult (18 years or older) residing in a home managed by Renters Place must fill out a rental application and show a valid government issued ID or proof of legal residence status with a visa. Inaccurate, incomplete or falsified information will be grounds for denial and may be grounds for breach of any lease you may sign. Application Fees are non-refundable.
Application Fee: $50 for each applicant / 18 or older
Note: Application Fees are non-refundable.
All applications are done online
Our application process usually takes 3-5 business days
First to pay and sign, will be the first to rent
Will only hold property with a non-refundable holding deposit
Note: See Application Requirements below
Income/Asset Requirements
Applicants must have gross monthly income equal to or greater than 3 times the monthly market rental rate or liquid assets (regular savings, mutual funds, short-term certificates of deposits, etc.) that are equivalent to at least 3 times the total lease value. Income will be verified by one or more of the following methods:
Pay stubs for the last 30 days (2 stubs if paid bi-weekly, 1 stub if paid monthly, etc.)
An offer letter from your new employer on company letterhead
The previous year's Tax Return or 1099 if self-employed or independent contractor
An official letter providing retirement or disability income or social security benefits if applicable
An original court ordered document reflecting payments of child support or alimony
Proof of pension fund payments, 401 K or other investment fund accounts if applicable
Co-Signers
Co-signers must fill out a rental application that must be processed and evaluated based on the Rental Occupancy Standards. In accordance with the policies of Renters Place, these guidelines are used to ensure fair and equal service to prospective and current residents.
Credit History Requirements
We require that applicants have good credit. In the case that an applicant does not have established credit, it is management's sole discretion to determine if background and income verification is sufficient to approve the application. We do accept co-signers or payment of lease value in full in lieu of fulfilling credit history requirements.
Rental History Requirements
We will verify at least two years of acceptable rental history for each applicant. If your rental history discloses an eviction or a skip in the last 2 years or any unfulfilled rental agreements for which you have not made full restitution, your application will be denied unless you provide verifiable evidence from the prior landlord that all balances have been paid in full in which case your application may be approved with conditions.
Criminal Background Requirements
A criminal background check will be conducted for each applicant.
Accept with Conditions
An application may be approved with conditions if it is found that the income, credit or rental history requirements are not met. Applicants recommended as "Accept with Conditions" will be required to pay an additional fees.
Occupancy Standards
The occupancy standard is 2 persons per bedroom and one additional person.
Pets
Notwithstanding the following, any guide dog or other assistance animal will be permitted upon verification
Insurance
Property Damage Liability insurance is required with a minimum coverage of $100,000 in liability and property damage for loss, theft, damage, or destruction of any personal property owned. Insurance waiving this requirement is included in the Renters Place Tenants Benefit Package for $25 per month. Please review the Tenants Benefit Package (Link) for more information.