Resident Benefits Package
The Renters Place Resident Benefit Package was designed to provide protection and convenience to out tenants. It could possibly save them time and money as well. These benefits and services cost money but we have worked hard to keep the costs as low as possible to our tenants. Billing: Tenant Benefits Package will be billed as one charge on a monthly basis that includes the insurance benefit and the payment & service benefit.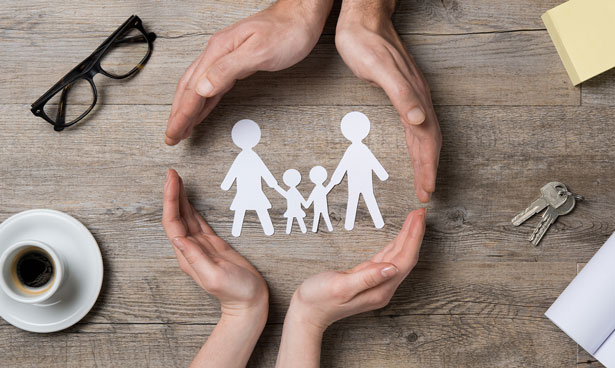 Insurance Benefit
As you know, every tenant is required by his or her lease to carry some form of property damage liability or renters insurance. What we have found is that many of our tenants do not have this requirement so Renters Place has provided a solution. The Tenants Benefit Package covers the insurance compliance per your lease agreement. This benefit is not to replace the renters insurance that you may need or want. The benefit protects tenants and the property from accidental negligent acts by the tenants. If the property is damaged, it is the tenant's responsibility to cover those damages. Please see below for coverage highlights.
Legal Liability Limits: $100,000
Tenant Personal Contents: $10,000 if for the tenants personal belongings. Claims subject to $1000 deductible paid by the tenant
Notice: Tenant Benefit Package only waives your obligation to the insurance requirement in your lease agreement. Tenant should consult an insurance professional to evaluate and determine personal insurance needs. Other coverage's may be included; see policy for details and exclusions.
Oklahoma: Any person who knowingly and with intent to injure, defraud or deceive any insurer, makes a claim for proceeds of an insurance policy, containing false, incomplete or misleading information is guilty of a felony.
Payment and Service Benefit
Most property management companies do not have online access to pay your rent and you have to go to their location to get your rent paid. Renters place has partnered up with local retailers and software companies to provide added benefits to our tenants.
Multiple Payment Options
Accepted at multiple locations across the Metro area, including in-office, mail drop. 24/7 online payments via website and mobile. Multiple ways to make payments: in-office, 24/7 mail drop and online payments through both website mobile phone.
Utility Assistance Program
Free service to help you initiate your utilities. Contact Citizens Home Solutions to register. Electricity, Gas, Water, Cable and even Internet, its your choice on which utilities you need help with. 877-528-3824
Live Chat:
Access access our staff through the Renters Place website.
Tenant Portal
Access for online payments, electronic statements and maintenance requests.
Payment Fee
Receive a one-time waiver of a returned payment fee ($50 value) or late fee charge fee ($50 value). No additional charges for in-office, ACH or check payment.
Maintenance Hotline
24/7 maintenance hotline to reach a live person after hours for maintenance issues & emergencies.
Preventative Maintenance:
Bi-Annual 20-Point quality inspection of property, HVAC unit and air filters. Reduces future issues during your tenancy and lower utility cost.
Resident Benefits Package is REQUIRED with ALL lease agreements with Renters Place. Resident Benefits Package will be billed as one charge on a monthly basis that includes the insurance benefit and the payment & service benefit.