Pet and Animal Policy
Renters Place works to limit the upfront move-in costs to our tenants by allowing a lower upfront Pet Fee and paying a Pet Fee on a monthly basis.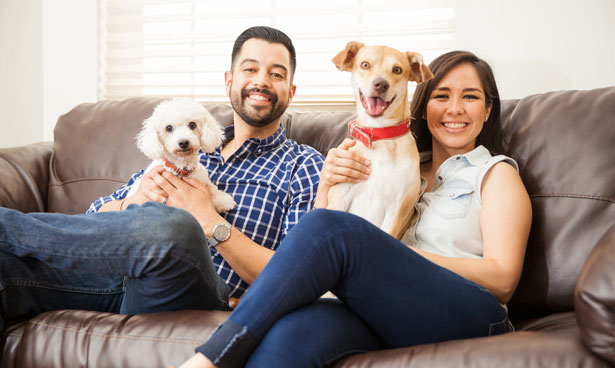 Pet Screening
Pet Screening.com: is a 3rd party provider of pet screening and evaluation. It allows customers to consolidate and manage information about their pets. If you wish to screen your pet and possibly receive a discount on your Pet Fee, please go to: https://www.petscreening.com/referral/m5ZMyUjpyWR1
Pet Fees
| Up Front Pet Fee (non-refundable) | $150 per Property |
| --- | --- |
| Pet Fee Surcharge | $100 per Pet |
| Pet Fee Discount / Up Front | -$50 per Pet |
| Unauthorized Pets | Fine $500 per Pet |
| Monthly Pet Fee | $20 per month per Pet |
Pet Fee Surcharge
Any pets that are the breed of Doberman Pinscher, Great Dane, German Shepherd's, Boxer, Siberian Husky and Dalmatians
Any Parakeets, ferrets, and snakes
Puppies & Kittens (under 1 year) are allowed with an additional $300 surcharge
Any pet or animal over 75 lbs in weight
Pet Fee Discount
If tenant supplies a Pet Screening report of 3 Paws or higher on each qualified pet, then Renters Place will discount the tenant $50 per pet off of the up front Pet Fee.
Unauthorized Pets
$500 Fine per Pet
* Pit Bull Terriers
* Staffordshire Terriers
* Presa Canarios
* Livestock
* Rottweiler's
* Alaskan Malamutes
* Cane Corsos
* Farm Animals
* Chows
* Pit Mix of any kind
* Wolf – Hybrid
* Poisonous Animals
* Akitas
* Mastiffs
* Exotic Animals
* Dangerous Animals
Compliance
We understand that your pet is part of your family. Compliance with our pet policy, communication and transparency is of the utmost importance. You cannot substitute a pet without letting us know immediately. Unauthorized pets are a breach of the lease and will be assessed a $500 fine per unauthorized pet.